V8
Lil Wayne


2:35


BB King Freestyle (Feat. Drake)
Lil Wayne


4:31


Lamar
Lil Wayne


2:49


For The Night
Lil Wayne


2:19


Something Different
Lil Wayne


2:51


Life Is Good
Lil Wayne


3:03


Peggy Bundy
Lil Wayne


3:12


Out West (Feat. Young Thug)
Lil Wayne


3:54


Church (Feat. Euro, HoodyBaby & Gudda Gudda)
Lil Wayne


4:38


Comme des Garsons
Lil Wayne


2:39


Deep End
Lil Wayne


3:01


Drag Em (Feat. Gudda Gudda)
Lil Wayne


2:19


Drive-Bys (Feat. Vice Versa (Yaj & PoppyH))
Lil Wayne


3:41


Fl4m3$ (Feat. Lil Tune)
Lil Wayne


2:44


3 Headed Goat (Feat. Cory Gunz & YD)
Lil Wayne


3:17


Hollywood (Feat. Young Carter)
Lil Wayne


2:58


Kam (Feat. Young Kam Carter)
Lil Wayne


2:48


Kamila (Feat. Jay Jones)
Lil Wayne


2:48


2 Diamonds
Lil Wayne


2:49


Afro
Lil Wayne


3:02

As the end of 2020 draws closer, Lil Wayne hits us with the 3rd installment in his legendary mixtape series No Ceilings. Today we're blessed with the No Celings 3 mixtape. A follow up to previous release which was back in 2015.

"The mixtape game seemed to be a dying art and since I'm one of the pioneers of the craft, and it played such a big part in my career, I felt it was only right to resurrect it," Wayne said. "Also, it's a lot of songs out here I wanted to kill my way!"

This time around the mixtape is hosted by DJ Khaled and boasts 20 tracks, with features from the likes of Drake, Young Thug, Jay Jones, Cory Gunz, and more.

Drake just recently announced his appearance on the tape via his Instagram account. The track is called "BB King Freestyle" and hearing Drake with that type of flow is reminiscent of that old Drizzy Drake and Weezy chemistry that remember from the early Young Money days.

How time flies.

Stream and download the new No Ceilings 3 mixtape.





The topic of blackface has been beaten into the ground, it was just 2 weeks ago, the internet decided that it was time to cancel Iron Man Robert Downey Jr.

The reason being is that he played a white character that was wearing blackface in Tropic Thunder over a decade ago. The outrage was silly and didn't warrant the attention it received.

They're plenty of racially charged blackface things to be mad about and 2 weeks later we have something.

Just when you thought you've seen all there is to see when it comes to blackface… Think again…

Maryland police believe a white man robbed a PNC Bank on Tuesday (Jan. 28) instead of a black male despite the description the teller gave to police.

"We interviewed the teller, and the teller gave us a description of a black male, five-seven, five-eight, 180 pounds," Perryville Police Chief Allen W. Miller said.

At the time, they had no reason to doubt the description and sent out an alert for the robber who left the bank in a Ford Focus getaway car.

But when police checked the surveillance footage, everything changed.

"They found out by looking at the glove area, between the glove area and the jacket, this was actually a white male we're looking for. So initially, the call out was for a black male. It turned out to be a white male in a black face."

Needless to say, this has gone viral, the robber is still at large but the police department has been receiving numerous calls regarding the suspect.

"To cover his face, you know, the blackface and to not cover his hands—not a very smart character, but it's not a matter of 'if' we're going to catch him. It's a matter of 'when'. He's by no means the smartest bank robber out there."

No details were given by the police about how much the Blackface bank robber made off with from the bank.

He passed a note to the teller, she gave him the money in her drawer and he escaped.

Police believe he is a white male, around 5-foot-five and in his late 20s or early 30s.

There have been several other incidences of white criminals using blackface to commit crimes.





Global music icon and entertainer Chris Brown has released his deluxe album, INDIGO (EXTENDED), via RCA Records.

Following the massive success of Brown's RIAA-certified Gold INDIGO, the deluxe album includes 10 new tracks featuring Tory Lanez, Davido, Rich The Kid, Sage the Gemini and DaniLeigh.

Stream the Indigo Extended album.

The album is a special thank you from Brown to his fans for supporting INDIGO, which debuted at No. 1 on the Billboard 200 chart.

The album has spent 11 weeks at No. 1 on the Billboard R&B album chart and has amassed nearly 50 million total album streams worldwide.

Additionally, Brown's RIAA-certified platinum smash hit, "No Guidance" feat. Drake, recently peaked at No. 5 on the Billboard Hot 100 chart.

Brown is also in the midst of his epic INDIGOAT Tour, where he's wowing fans across the country with his extraordinary stage presence alongside some of the hottest names in hip-hop, including Tory Lanez, Ty Dolla $ign, Joyner Lucas and Yella Beezy.

Tickets for the remaining shows can be purchased on LiveNation.com

The full track listing for INDIGO (EXTENDED) can be found below:
Lower Body feat. Davido
Overtime
Under The Influence
Outy When I Drive feat. Rich The Kid / Blamed feat. Sage The Gemini & Rich The Kid
Nose Dive feat. DaniLeigh
Flashbacks
Problem With You
Going At It
Technology
Tell Me How You Feel feat. Tory Lanez
Indigo
Back To Love
Come Together feat. H.E.R.
Temporary Lover feat. Lil Jon
Emerald feat. Juvenile & Juicy J / Burgundy
Red
All I Want Is feat. Tyga
Wobble Up feat. Nicki Minaj & G-Eazy
Need A Stack feat. Lil Wayne & Joyner Lucas
Heat feat. Gunna
No Guidance feat. Drake
Girl Of My Dreams
Natural Disaster / Aura
Don't Check On Me feat. Justin Bieber & Ink
Sorry Enough
Juice
You Like That
Troubled Waters
Take A Risk
Lurkin' feat. Tory Lanez
Trust Issues / Act In
Cheetah
Undecided
BP / No Judgement
Side Ni**a
Throw It Back
All On Me
Sexy feat. Trey Songz
Early 2K feat. Tank
Dear God
Part Of The Plan
Play Catch Up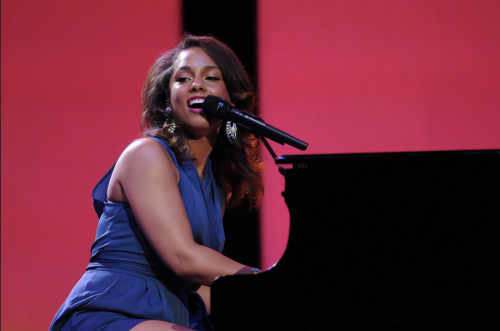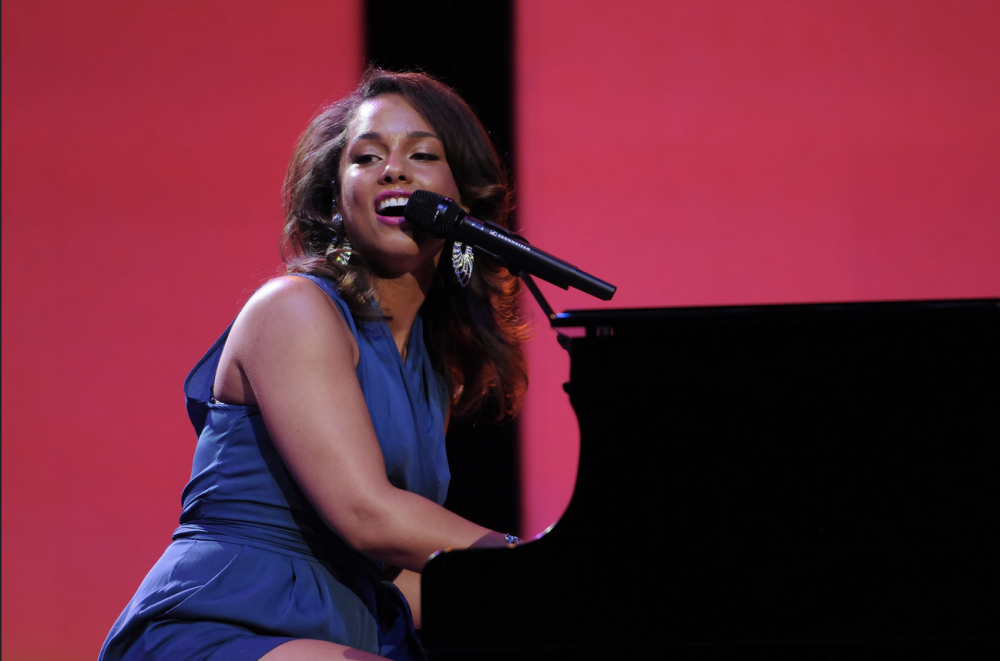 Twenty-sixteen was the year Post Malone released his debut album, Stoney, that itself, went triple platinum.
From the album, the very special track Congratulations went 9 times platinum and received special treatment from the illustrious Alicia Keys this past Saturday at the iHeartRadio Music Festival in Las Vegas.
Alicia pulled out her rapping skills, and piano, as she flipped the Post Malone, hit with her band. (Congratulations) tells the story of having drive and dedication where others can only see the result of the hard work.
Alicia knows about hard work as a 15 time Grammy winner, and also performed live for the first time her Miguel duet, Show Me Love, along with Girl on Fire, and Try Sleeping With A Broken Heart at the T-Mobile Arena. The vibe was electric, so get a look at the performance below, and stay tuned for more news on Alicia's TBA forthcoming album.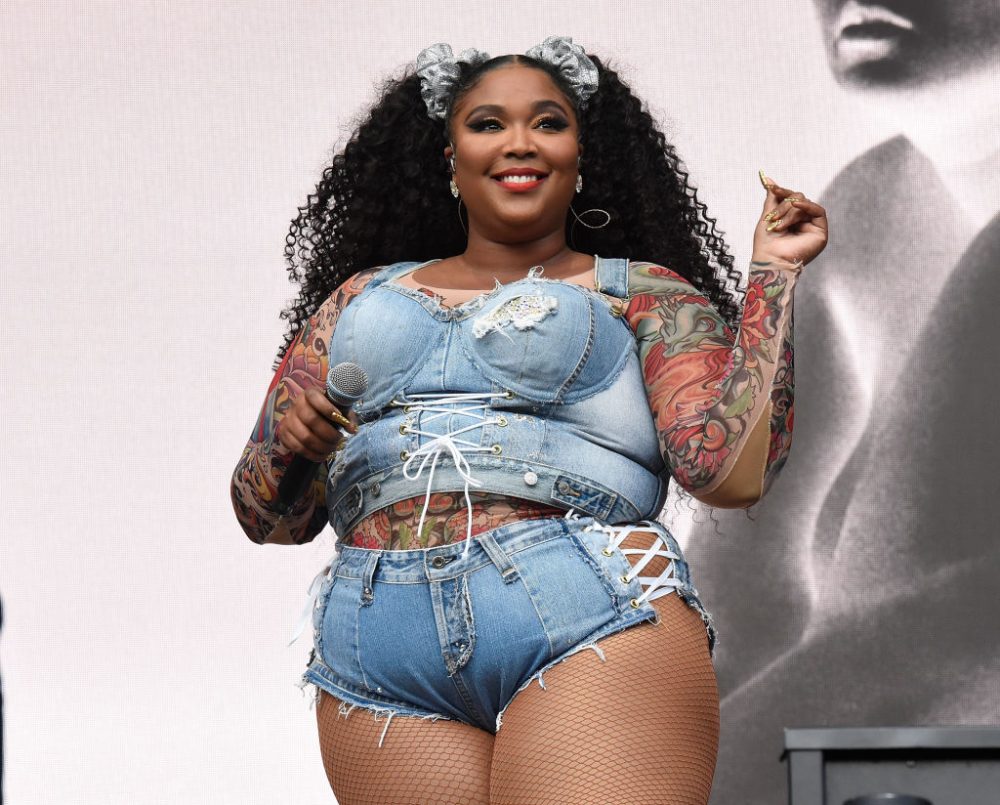 The driver denied eating Lizzo's meal.
A Postmates driver Lizzo accused of food theft said that her world has been "turned upside down" after the "Truth Hurts" artist shared her name and profile picture on social media.
The incident occurred on September 16, when Lizzo tweeted that a woman by the name of Tiffany W. "stole my food." In the since-deleted tweet, Lizzo had also shared a screenshot of Tiffany's profile photo. On September 17, Lizzo issued an apology on Twitter, writing:
I apologize for putting that girl on blast. I understand I have a large following and that there were so many variables that could've put her in danger. Imma really be more responsible with my use of social media and check my petty and my pride at the door.
Still, Tiffany has claimed that the days since the artist shared her profile picture on Twitter "have been the worst of her life," and that she feels "humiliated" and is "terrified" from the incident.
Speaking to TMZ, Tiffany told the outlet that "She's afraid to leave her home and even go to work, for fear someone might harm her or even worse."
The report also goes on to explain the delivery incident and how Tiffany tried to deliver the food, which was supposed to go to a Boston hotel. However, there was no room number listed on the order, and no one was answering the phone linked to the account. After going to the lobby of the hotel to try and deliver the food, Tiffany left after 10 minutes. (Postmates drivers are required to wait for five minutes before they continue on.)
Tiffany also denied eating the order because it was seafood, which she doesn't eat.
Source: TMZ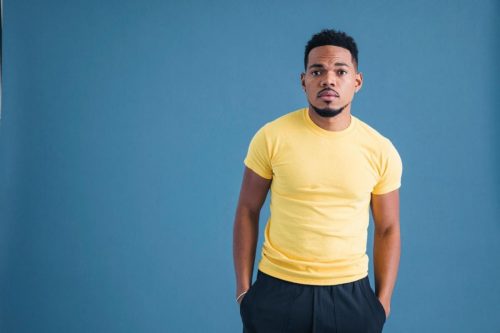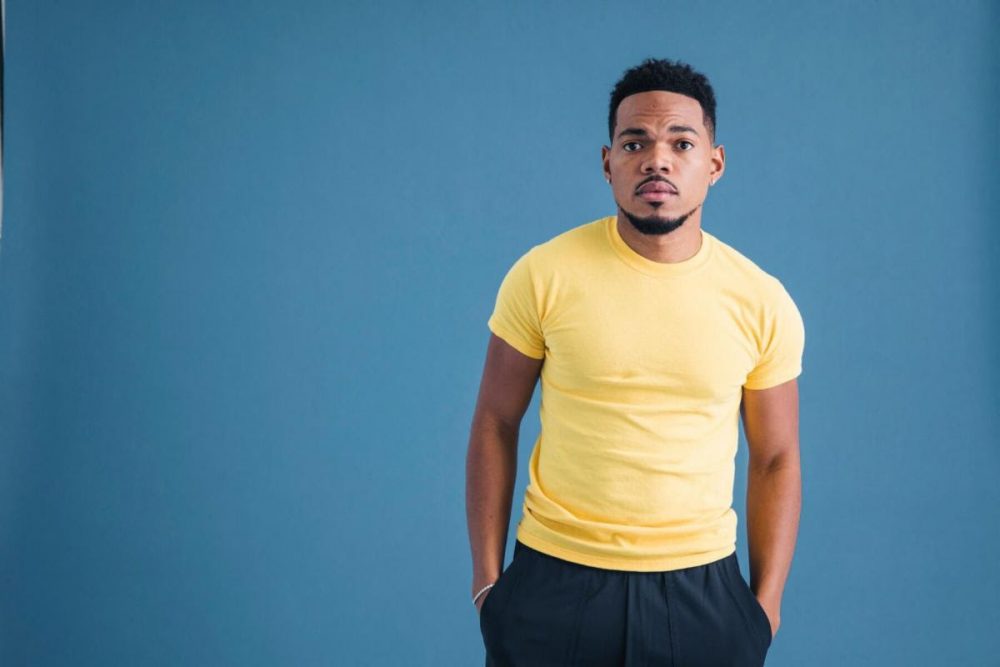 UTA has announced its representation of Chance the Rapper in all areas and for worldwide bookings outside the US and Canada.
UTA will work with Chance across his entire business, focusing on global touring, brand partnerships, acting, producing, licensing and synchronization, speaking engagements, books, charity work and more.
Chance is a rapper, singer, songwriter, actor, producer, philanthropist and activist.
He released his debut studio album The Big Day in July 2019 which launched at No.2 on the Billboard 200.
Three singles from the album, Hot Shower featuring MadeinTYO & DaBaby, All Day Long featuring John Legend, and Do You Remember featuring Death Cab for Cutie, all broke into the Billboard Top 100 singles chart.
With his three new hits, Chance has charted 12 Hot 100 singles throughout his career.
Prior to The Big Day, Chance won three Grammy awards in 2017 for his third mixtape Coloring Book, including Best Rap Album, Best New Artist and Best Rap Performance for his single No Problem.
The mixtape made history as the first time a streaming-only record won a Grammy.
In the same year, he became the first unsigned artist to ever host and perform on Saturday Night Live.
Chance first broke into the music industry in 2012 with his debut mixtape 10 Day and gained mainstream recognition in 2013 with the Acid Rap mixtape.
Throughout his career, he has collaborated with a diverse range of artists including Childish Gambino, Nicki Minaj, Erykah Badu, Justin Bieber, Megan Thee Stallion, Action Bronson, Madonna and Shawn Mendes, among others.
Chance has headlined Lollapalooza (Chicago and South America), Life is Beautiful, Sasquatch, LoveBox, and Summer Sonic. In 2016, he also produced his own festival Magnificent Coloring Day in his native Chicago. The sold-out festival, which took place at the White Sox's Cellular One Field, set an attendance record at the park with over 47,000 attendees.
The all-star lineup included performances by Kanye West and Legend as well as Alicia Keys, Common, Lil Wayne, 2 Chainz, Skrillex, Tyler, The Creator, Lil Uzi Vert and Francis and the Lights. Global tour dates for 2020 are forthcoming.
Outside of music, he recently voiced a character in the 2019 live-action reboot of The Lion King. Other acting credits include the crime comedy Slice; the Cartoon Network movie Steven Universe: The Movie, which he also executive produced; and several short films.
Additionally, he served as an executive producer on the basketball documentary Shot in the Dark alongside NBA superstar Dwayne Wade. Next up, he will serve as a judge and executive producer on the unscripted Netflix series Rhythm + Flow, also starring Cardi B and T.I.
Chance is also a humanitarian in his hometown of Chicago. He founded SocialWorks, a charity aiming to create programs to empower and educate youth. Its focus on education, mental health, homelessness, and performing and literary arts directly affects thousands of youth yearly. Chance has donated two million dollars to Chicago Public Schools and mental wellness access, and through SocialWorks has raised over seven million dollars for Chicago's Youth.Music Business Worldwide